Photographic Galleries
JAGraphics has award winning photographers, both male and female (including CRB checked for working with minors ) who can cover all your commercial and personal requirements. We cover personal events such as portraits, birthday parties and anniversaries, formal dinners and Ladies Night's. In fact the only thing we do not do is weddings.
On the corporate side we can provide photographers for event, PR and advertising work. Our team have many photographs published with press releases and news stories. We have also handled main stream news photography including supplying photos to BBC News and Local, Regional and National press. We also supply photographic services to the Emergency Services and Insurance companies.
Our team get out and about a lot. We get to see a lot and due to the quality of the pictures we take we have been used by National, regional and local newspapers as well as BBC News. In addition several of our event and PR pictures have also been used in News programs and relevant sector magazines and web sites.
We provide photographic support to the Emergency Services and insurance companies. We can provide certified un-tampered digital images for use as evidence in proceedings.
> Click here for news and reportage Gallery
| | |
| --- | --- |
| Also news stories at | |
| | |
Portraits of individuals, couples or groups for personal or corporate use. The important thing here is to capture the essence of the subject(s) or to portray the image, style or message required.
We can do studio style or in any chosen setting formal or informal. We also do formal portrait pictures for Ladies Nights, Formal Dinners and Receptions.
We have both male and female photographers, including CRB checked, on the team so we can match the photographer to the subject for best results. > Click here for portrait gallery
We have covered many types of event and PR photography. Including trade shows, promotional events, competitions, formal dinners, Ladies Nights etc. We can do PR photography were you require images showing or highlighting particular aspects of an event or people, though to reportage or more formal pictures. > click here for event and PR gallery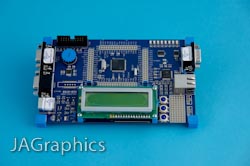 We can handle everything from a matchbox or electronic PCB to a bus. Smaller items we can do in our studio or on your premises. Larger items would be on site or we would use a suitable studio. > click here for product gallery
Urban and Landscapes
Our team being keen photographers also like to take landscape pictures. Both in the UK and abroad. However our definition of conventional country landscape also includes city and urban landscapes.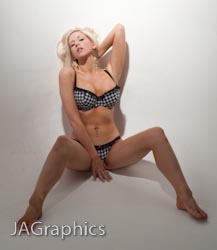 Apart from portraits we also do glamour and fashion work. This includes topless and nude.
NOTE This gallery contains topless and nude images
> Click here for Glamour and Fashion Gallery